Please sign our guest book !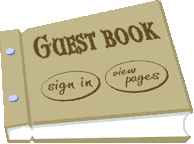 St. Beulah Baptist Church

We are assembling together in praise, worship, and exhortation, 

while by faith we see the day of the Lord approaching !  ref. Heb. 10:25

( Striving To Be Spirit Filled & Purpose Willed )

Please turn on your pc speakers to get the full effect of this website. We have both audio and video applications.

By grace and the infinite sure mercies of God, we're able to enter within these walls to  exhort, worship, and render radical praises unto the Lord for all he has done for us.

Pray that God will hear our repentive requests 

to forgive us and heal us of this virus.

You're invited to worship with us,

or contact us at : 

410 Kirby Street 

 ( physical location )

P. O. Box  1330

 ( mailing address )

Silsbee, Texas 77656

Note :  Please send all correspondence

to our P. O. box number 1330

Church Office :  ( 409 ) 385 3429

Fax :  ( 409 ) 385 3429 or ( 409 ) 898 8034

Our Website : 

www.saintbbc.com

or Email us at :

stbeulah@att.net